Find your next ride. Here. Now.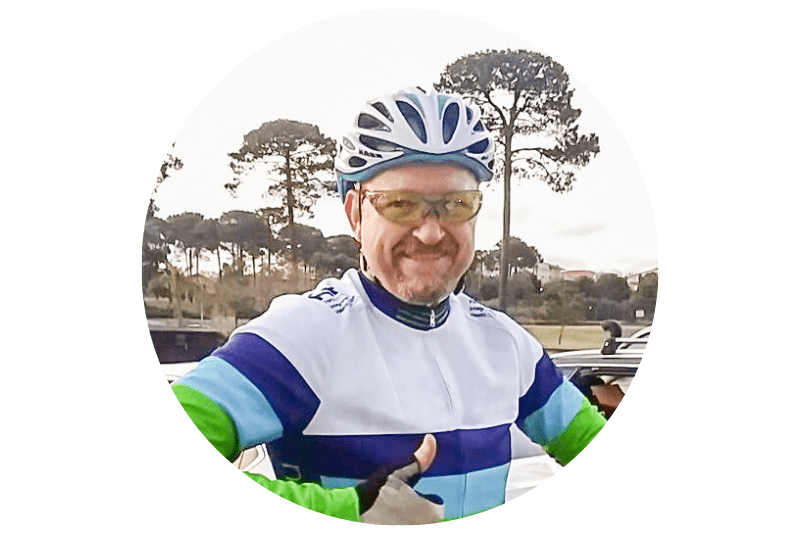 Hi! I'm Jon MacRae and welcome to Cycle Down Under.
Cycle Down Under saves time (and makes life easier) for cyclists looking for their next big ride. It lets you know what rides are happening all around Australia as well as giving you important information about the ride. Things like how difficult the ride is, whether it is flat or includes a mountain (or two), when the early bird or registration closes, and what other cyclists thought of that ride. It also lets you create a Bucket List of rides that you would love to do!
Cycle Down Under was born from sheer frustration.
I was complaining to my wife one day about how hard it was to find new rides. I had a ride planned near Melbourne later in the year, and I was hoping to find some other rides to attend whilst I was over there. So each evening after a long day at work, and when the kids had finally gone to bed, I'd jump on my computer and spend a few hours searching online. But I wasn't having much luck at finding any new rides.
My wife scoffed at me and said that surely there must be a website somewhere, with all the rides listed!
There were a few… but most of them were based on races or just on that state or city. Some included only the big rides, but not the new rides that were smaller and hadn't been running for very long. Trying to keep track of what rides I wanted to attend and when they were, was hard work. Plus it was taking up so much of my free time!
So I decided to do something about it. To turn those many hours of 'googling' into a calendar that would help other cyclists to find rides too! And so, Cycle Down Under was born!
Maybe you're looking for your very first cycling event to attend and you're a little unsure about whether it is the right one for you or not. We won't just tell you about the rides that are happening, but we'll also help you work out which is the best ride for you. We also encourage cyclists to share their thoughts about rides they've attended, which is super helpful!
Maybe you've been attending the same rides year after year, and your partner is complaining about always having to go to the same place (again and again). We'll help you find a ride somewhere new. Maybe even one with a winery or a chocolate factory nearby! Or interstate!
Maybe you need an excuse to drag yourself out of bed on those early mornings when you would rather just roll over and go back to sleep. And you're looking for a ride that will be a personal challenge. It might be a ride with a few mountains to climb, or one that runs over several days. But it's a ride that you need to train hard for.
Regardless of whether you've attended a cyling event before or not, you're a beginner or seasoned cyclist, you're super fit or not, you will find the ride that meets your requirements!
Comprehensive list of cycling events (or rides) in Australia.
Calendar that allows you to search for a ride by State, discipline, terrain, distance, type of ride and location.
Opportunity to help other cyclists by leaving comments about rides you've already attended (whether it was good or bad).
Monthly newsletter to keep you up-to-date with new rides, closing dates for early birds & registrations and much more!
Cycle Down Under also allows event organisers to promote their cycling events or rides. You can send in your Cycling Event here.